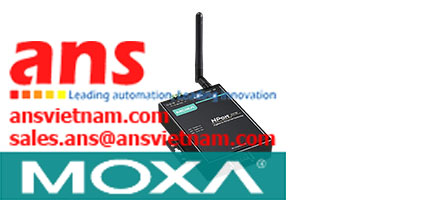 Wireless Device Servers NPort Z3150 Series Moxa vietnam
Features and Benefits
IEEE 802.15.4/ZigBee compliant

Network topologies: Mesh/Star/Cluster tree

128-bit AES hardware encryption

Enhanced surge protection for serial and power

Dual DC power inputs (NPort Z3150 only)

Easy-to-use configuration utility
Overview
The NPort Z3150 is IEEE 802.15.4/ZigBee compliant, providing a reliable wireless solution for serial-to-ZigBee networks requiring minimal wiring presence.
The NPort Z3150 was designed specifically to perform as a ZigBee Coordinator (ZC), providing nodes with an Ethernet interface to the ZigBee PAN. Internet connection ad network services are also provided via the ZigBee PAN. Remote users can monitor any ZigBee device in the PAN through the NPort Z3150.
The following figure shows a typical topology of a ZigBee network. The NPort Z3150 is the ZigBee coordinator (ZC) connected to numerous ZigBee routers (ZR) and the routers are connected to end devices(ZED).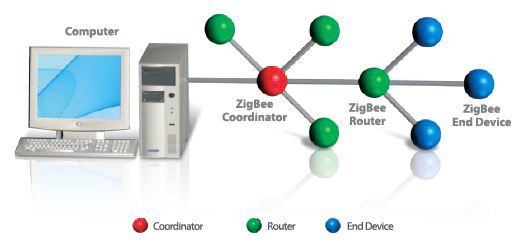 Surge-protected Serial and Power Lines
Surge, which is typically caused by high voltages that result from switching and lightning transients, is a common threat to all electrical devices. Moxa's leading-edge surge immunity solution, which is applied to the NPort Z3150's serial and Ethernet lines, is tested and proven compliant with IEC 61000-4-5. This surge protection provides a robust solution that can protect electrical devices from voltage spikes and withstand electrically noisy environmental conditions.
Dimensions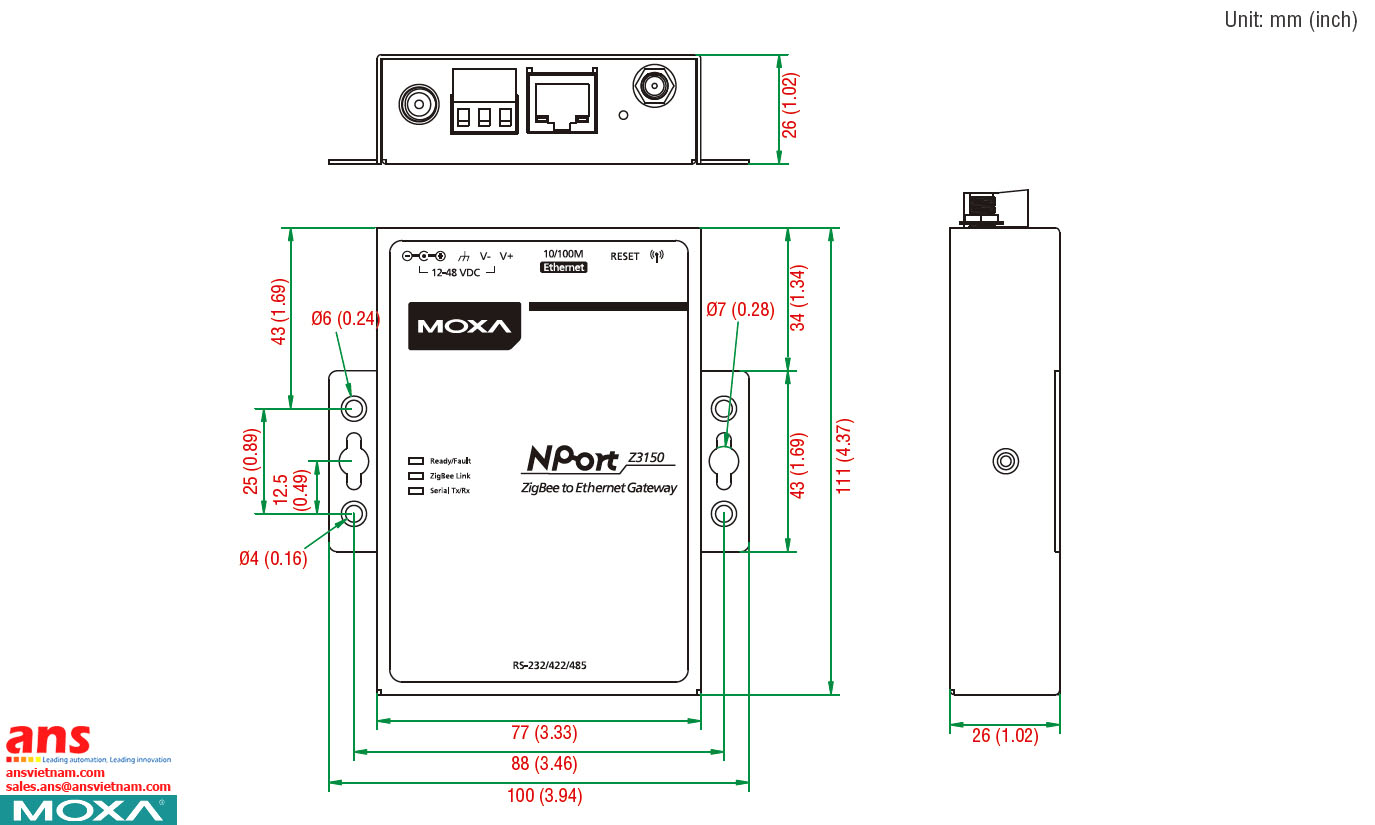 Pin Assignment

•

ZigBee Interface
RF Standard
802.15.4/ZigBee compliant
Frequency Band
2.4 GHz
RF Data Rate
250 kbps
Rx sensitivity
-96 dBm
Tx Power
4.5 dBm (Max)
Transmission Distance
Up tp 100 m (open space)
Antenna
2 dBi
RF Channel
16 channels
Device Type
Coordinator, Router (NPort Z2150 only), End Device (NPort Z2150 only)
Network Topology
Star, Mesh, Cluster tree
Security
128-bit AES encryption algorithms

•

Ethernet Interface
Number of Ports
1
Speed
10/100 Mbps, auto MDI/MDIX
Connector
RJ45
Magnetic Isolation Protection
1.5 kV built-in

•

Hardware
DIP Switch
Console/Operation Mode
SW1
Pull high/low resister, Termination for RS-422/485.
Reset Button
Reset to default

•

Serial Interface
Number of Ports
1
Serial Standards
RS-232/422/485
Connector
DB9 male
Serial Line Protection
1 kV surge protection
RS-485 Data Direction Control
ADDC (Automatic Data Direction Control)

•

Serial Communication Parameters
Data Bits
5, 6, 7, 8
Stop Bits
1, 2
Parity
None, Even, Odd, Mark, Space
Flow Control
RTS/CTS, XON/XOFF
Baudrate
50 bps to 921.6 kbps

•

Serial Signals
RS-232
TxD, RxD, RTS, CTS, DTR, DSR, DCD, GND
RS-422
TxD+, TxD-, RxD+, RxD-, GND
RS-485-4w
TxD+, TxD-, RxD+, RxD-, GND
RS-485-2w
Data+, Data-, GND

•

Software
Windows Real COM Drivers
Windows 95/98/ME/NT/2000, Windows XP/2003/Vista/2008/7/8/8.1/10 (x86/x64), Windows 2008 R2/2012/2012 R2 (x64), Windows Embedded CE 5.0/6.0, Windows XP Embedded
Configuration
Web Console
Firmware Upgrade
Windows Utility, Web Console

•

Physical Characteristics
Housing
Aluminum
Weight
780 g (1.72 lb)
Dimensions
Without ears: 77 x 111 x 26 mm (3.33 x 4.37 x 1.02 in)
With ears: 100 x 111 x 26 mm (3.94 x 4.37 x 1.02 in)

•

Environmental Limits
Operating Temperature
Standard Models: 0 to 55°C (32 to 131°F)
Wide Temp. Models: -40 to 75°C (-40 to 167°F)
Storage Temperature
-40 to 75°C (-40 to 167°F)
Ambient Relative Humidity
5 to 95% RH

•

Power Requirements
Input Voltage
12 to 48 VDC
Input Current
120 mA @ 12 V
Connector: Power Jack with Screw, Terminal block

•

Standards and Certifications
Safety
UL 60950-1
EMC
EN 55032/24
EMI
CISPR 32, FCC Part 15B Class A
EMS
IEC 61000-4-2 ESD: Contact: 4 kV; Air: 8 kV
IEC 61000-4-3 RS: 80 MHz to 1 GHz: 3 V/m
IEC 61000-4-4 EFT: Power: 1 kV; Signal:0.5 kV
IEC 61000-4-5 Surge: Power: 1 kV; Signal: 1 kV
IEC 61000-4-6 CS: 150 kHz to 80 MHz: 3 V/m; Signal: 3 V/m
IEC 61000-4-8 PFMF
IEC 61000-4-11 DIPs
Radio
CE (ETSI EN 301 893, ETSI EN 300 328, ETSI EN 301 489-1-17, ETSI EN 301 489-1)

•

Reliability
Automatic Reboot Trigger
Built-in WDT (watchdog timer)

•

MTBF (mean time between failures)
Time
1,109,589 hrs
Standard
Telcordia (Bellcore) Standard TR/SR

•

Warranty
Warranty Period
5 years
Details
www.anhnghison.com